Overview
Three level water front residence located in Seaforth, a suburb of northern Sydney. New 130 x 14 mm Select Grade Brush Box Flooring installed into upper level to match existing lower two levels. All three levels sanded, direct stained (custom colour) and oiled to Customers specification. Home being renovated in preparation for sale.
Timber Mill
Hurford Hardwood
Flooring Product
130 x 14 mm 'Fourteen' Select Grade Brush Box T&G timber flooring
Finish Specification
Custom direct stain & Synteko Natural Oil
Learn More
About Species, download Brush Box Species Guide or see more Brush Box projects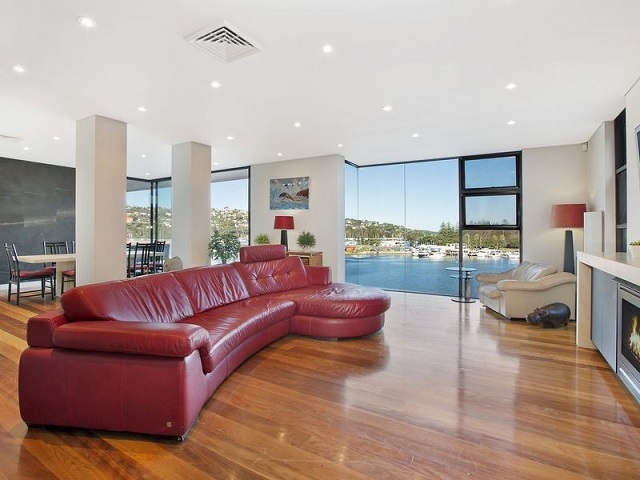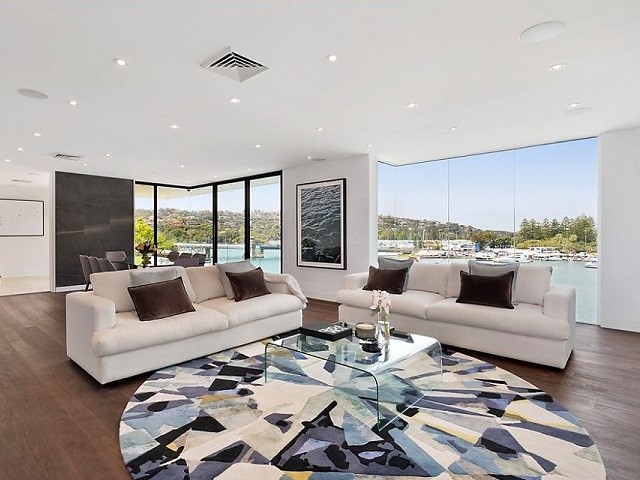 Brush Box
With it's beautiful lush chocolate colours highlighted with reddish-pinkish undertones Brush Box is a floor that matches well with modern elegant spaces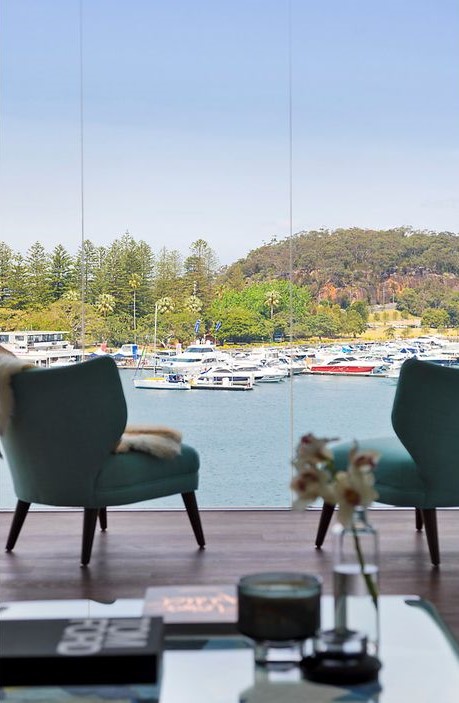 Brush Box
Is a large hardwood with a squarish lower trunk that flourishes in the rich soils of the north east coast of Australia between Sydney and Cairns. With it's beautiful lush chocolate colours highlighted with reddish-pinkish undertones Brush Box is a floor that matches well with modern elegant spaces. Brush Box has an even texture with a very tight interlocking grain. Look & Features Even texture with a very tight interlocked grain. Botanical Name Lophostemon confertus. Colour Chocolate to reddish - pinkish brown. Janka Rating 9.5.
Select Grade
Providing a floor where the feature present or natural discolouration will not dominate the appearance of the floor. Features that are permitted still include short narrow gum veins, a limited number and size of past borer activity and small knots.
Hurford Fourteen
Hurford Hardwood has developed "Fourteen" for people who love the look of wide hardwood boards but don't want the traditional top-nail appearance in their floor. Fourteen has been fully designed and tested with the support of the "Australian Timber Flooring Association" for optimal performance as a floor covering. Fourteen's unique attributes have been designed to work in harmony with the fixing methods and the subfloor to ensure a balanced stable floor is achieved. Fourteen has been specifically designed for secret fixing to plywood or particleboard using adhesive and concealed mechanical fixings. Fourteen has been pre straightened using a proprietary method which Hurfords have developed and enables clean straight lines to be achieved when the flooring is installed, as well as assisting in a faster installation process.
Synteko Natural Oil
Synteko Natural Oil is a solvent free, faintly smelling high solid hard oil. This matte natural oil finish with its high solid content has superior wear and tear properties covering approximately three times more area than other wood floor oils. This product is oxygen curing and provides a beautiful natural smooth surface. Synteko Natural is recommended for commercial areas like offices, shops, museums, shopping centers and other areas where high wear resistance is required. A significant advantage of Synteko Natural Oil over all other floor oils is its zero VOC emissions coupled with 100% solid content making it exceptional durable and extremely environmentally friendly. Synteko Natural Oil is similar to Synteko's other penetrating oils being a non-film building finish. When applying this type of finish the object is to "work" the product into the wood fibres and not allow it to sit on top.The most common mistake with applying this type of product is either too much oil is left on the timber surface or insufficient oil is applied and the timber grain is sanded too finely.